Review of anonymous VPN service TheSafety.US
In this review we will show you how TheSafety.US VPN service provides anonymity and security in the Web, as well as describe the technologies we use for this purpose.
The most frequently asked question our support department receives is: "How can I check that you really do not keep logs?"
Let's have a closer look on anonymity issues.
Anonymous VPN service without logs
Anonymous VPN service is a service that never keeps logs. Logs always help keeping track of a user, and to know which sites he visits and what he does in the Web.
TheSafety.US VPN service does not keep logs.
We are not able to identify each user individually. This is the anonymity.
We guarantee your anonymity and security if you follow our recommendations.
We have been an expert service in Internet anonymity since 2006, and we guarantee it to all our clients.
How can I check if logs are disabled?
We are often asked how it is possible to check that a VPN service does not keep logs. Until now there have not been any means of doing this. Thanks to our clients we have finally decided that we need to come up with a special algorithm to find out if a VPN service keeps logs.
The easiest way is to ask for VPN server access and verify it by yourself. But such a way to prove that there is no logging is quite dangerous for VPN services.
The key problems of this method:
It requires strict control of user's actions, for a user can upload a virus, Trojan, or bot to the server.
While checking, a user can switch on logging to get info about active users of the VPN service (diversion by the police).
And the greatest danger: a VPN service administrator can disable all logs in the process of user verification, and then switch them on when the test has been completed.
This verification method cannot guarantee the complete absence of logs on the VPN server.
If you give such an access to everyone, a VPN service puts all its active clients under the blow. This is a flagrant violation of both security and anonymity.
We have developed a list of questions to find out whether a VPN service keeps logs. You can ask these questions to any VPN service and analyze the answers. The effectiveness of this method is 98%.
Why doesn't TheSafety.US keep logs?
We provide anonymous VPN services and do not cooperate with any organizations.
We have no data that we could give out.
If any VPN service blocks your account for the performance of any prohibited acts, it means it keeps logs.
We have developed a simple system to ban any user from performing certain actions and, thus, disabling logs on VPN servers.
The secret is that it is important for TheSafety.US VPN service to stop any abuse reports.
When we say "an abuse" we mean a complaint. An attack time, IP address, and other details of the attacker are usually indicated in abuse reports. If you ignore an abuse, the server can be turned off.
An example of an abuse.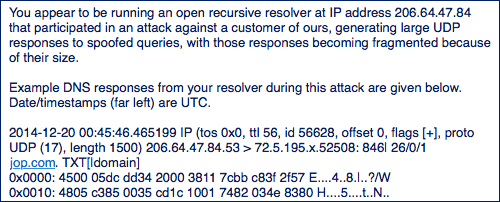 We block access to a site that reports an abuse to the data center. Thus, none of the VPN server`s clients can enter this site. As a result, undesirable actions will be stopped, and the user`s account will continue working.
This is the main secret of anonymous TheSafety.US VPN service without logging.
Now we are going to give you more details on how a VPN server log looks like, and whether it is possible to completely disable it.
Is it possible to completely disable logging?
For example, on Windows OS (server version) it is impossible to completely disable logs. However, Linux-based operating systems allow a user doing this.
An example of how PPTP VPN server logs look like in the general logging database.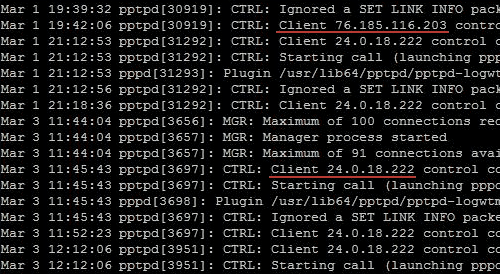 The log data helps identifying connection time, real IP address of a user and connection information.
You can disable OpenVPN server logs by adding log/dev/null line in the configuration file.
PPTP VPN does not have a function to completely disable logging and keeps on writing a log to a general logging database.
A syslog service is disabled on our VPN servers, which is responsible for the overall log system database. Thus, PPTP VPN doesn't leave logs in the system.
Use a static public IP address
There are two types of IP addresses:
A dedicated IP (unique) – only you use this IP address of a time unit;
A static IP – all clients use the same IP address.
We recommend using a static public IP address on a VPN server, since only this method provides anonymity.
A static public IP address is a stable address that never changes, and is the same for all users.
The advantage of a static public IP address is that all clients receive the same IP address.
When an abuse comes, then it specifies the IP address of the attacking computer. If all clients use the same address, it is impossible to identify a specific intruder.
If you use a dedicated IP address, the service can track you by using a unique IP address (if the service keeps logs).
The strongest encryption will protect your data
We use modern strong encryption algorithms. Thus, it is impossible to decrypt traffic.
Any browser sends an HTTP header that contains info on your operating system, language, and the list of visited sites. This data allows a site finding out what language you use, and show you a site page in your language.
In our TheSafety.US VPN service review with the help of a special sniffer program you will know how an HTTP header without VPN looks like. Your ISP knows which sites you have visited.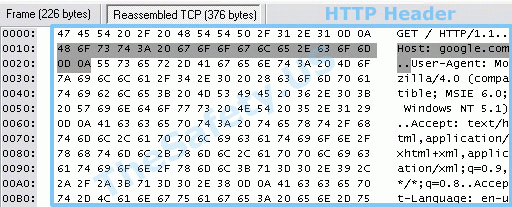 Here is how a HTTP header with VPN looks like.

In this example you can see that all traffic is encrypted using VPN and is a set of random characters. Consequently, your ISP will not know which sites you've visited using VPN.
Forced TTL value change on all VPN servers
Let's take a closer look at TTL. TTL stands for "time to live", or a lifetime of any sent packet. Default TTL value for Windows equals 128, for Linux TTL is 64.
A TTL value is assigned to any sent packet. On its route the value is reduced by one by each server. For example, when you enter google.com, your package-request passes through several servers (hosts), until it reaches a server on which the opened website is located. When a TTL value of a sent packet equals 0, the packet is terminated.
A TTL value is needed to avoid a situation when all undelivered packets continue wandering in the Web for ages.
In other words, using TTL values ​​you can get to know how many hosts a packet has passed through. Therefore, you can indirectly figure out how many hosts your computer is away from. Our servers can forcefully change this value to a default one. You can check this using default ping and tracert commands.
The ping command is used to find out a TTL value to host google.com. In our case the TTL equals 47.

The tracert command is used to show details about the number of hosts a packet takes to host google.com. In our case, the number of hosts is 17.

As you can see from the above-mentioned examples, using the ping command we found out that the package passed through 64-47=17 hosts. Using the tracert utility we can also see that the number of hosts equals 17 as well. In this example, the default TTL value 64 was used, because on the ISP server, on the bases of which a test was conducted, Linux software is installed.
The following example shows the same actions, but a connection to a VPN server was made according to our technology.
The TTL value for host google.com equals 62.

By using the tracert command we can know the number of hosts a packet passed through to host google.com. In our case, the number of hosts equals 13.

This case shows that the packet will reach host google.com with TTL value equaling 62 (indirectly it can be said that the packet passed through 64-62 = 2 host), but in fact it will pass through 13 hosts. Thus, a site you visit will get incorrect data about your real location.
Differences between input/output IP addresses on VPN server
We would like to remind you that the core VPN purpose is to change an IP address and to encrypt traffic to hide your activity in the Web from the ISP.
When you connect to the VPN server your ISP will know that you made a connection to a certain IP address and this information is saved in its logs.
Be careful while using VPN. If a VPN service gives you the same input/output IP address, it is a danger. Thus, your ISP knows that you are connected to this IP address and the data can be compared to the complaint in the abuse report.
An IP address is the chief characteristic by which you can track the data movement on the Internet.
TheSafety.US VPN service uses different IP addresses for both connection and clients. Owing to it your ISP will not know which IP address you use to visit sites with VPN.
You will connect to a VPN server through IP1, and will be online under IP2. This action directly increases your anonymity on the Internet.

We use the same approach for Double VPN connections. Accordingly, four IP addresses are changed. You connect to the first VPN server through IP1. Then the traffic will go from IP2 to the second VPN server to IP3. As a result, you will be online through IP4.

Connection to IP address of VPN server, not to a domain name
We use IP address connection and do not attach VPN server to domains.

What does it mean?
For example, you have a connection to a VPN server. It has a certain IP address. Let us imagine there are 100 clients using this VPN server. If something is wrong with this the VPN server (it is blocked or broken), you need to configure a VPN server on the new IP address. Then you should also inform all your clients on the IP address change.
It is not convenient for VPN services, as it is much easier to create subdomains for VPN in different countries, and change IP addresses for this domain.
If we did exactly the same way, our clients would connect to a server in Germany like: de.thesafety.us
The problem is that all Internet service providers log all requests. Hence, all ISP logs will keep a record that a user is connected to such a domain. Once logged in, you can immediately understand that this service provides VPN servers, and, therefore, a client is connected to a VPN server.
In this case we cannot talk about any anonymity.
We think that this can be done intentionally, so you can immediately send a formal request to the specified VPN service.
In our VPN service review you will find out what kind of data is kept in your ISP logs after connection to our VPN server by using a special traffic analyzer program ("Destination" option in the left column).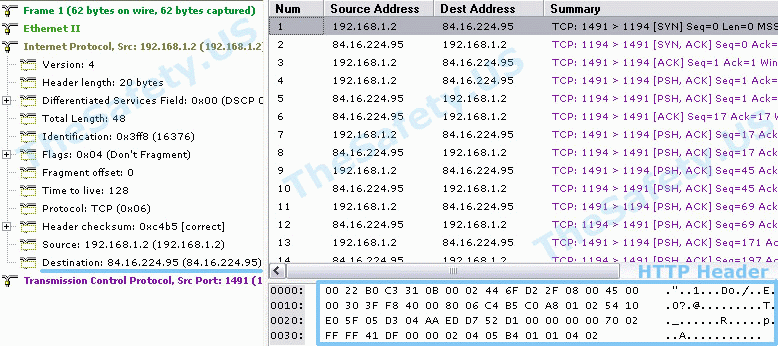 TheSafety.US VPN service uses a connection to the IP address only and doesn't attach subdomains. Our Secure Kit program automatically updates all IP addresses data. Our clients who set up the official OpenVPN application shall be notified by e-mail.
We use non-default ports for connection
Some ISPs block all default ports used for VPN connections. Thus, it will be impossible to connect a VPN server. For example, the default port PPTP VPN 1723, and for OpenVPN – 1194.
Our service uses non-standard ports for OpenVPN connections. You can use our service with any ISP. A non-default port does not directly say that you use a VPN.
Now many ISPs have traffic analyzers which can understand that the channel is encrypted and the client uses VPN. But when a VPN server uses a non-standard port, it additionally increases your anonymity.
We are often asked why we have such a price for VPN service. Currently, there are many VPN services that provide services for $ 5-10 per month. Let's look at this in details.
Phenomenon – a VPN service for $ 5
What does a client that uses a low-cost service receive? Many people think that they buy a low-cost safety. But there is no cheap security. Winston Churchill once said, "You should pay for security or you will face the day of reckoning".
Disadvantages of cheap VPN:
Cheap or free VPN can be a lure of police. This VPN cannot provide anonymous services, and vice versa can collect data about you.
Many companies specifically use a dynamic IP address so that you can identify each client on time of connection and IP address. Each client receives a unique and dedicated IP address when he connects.
Cheapness is achieved by purchasing multiple servers and binding to them many packages of IP addresses from different countries. As a consequence, it uses of Google DNS on all servers. Accordingly, your DNS will always be shown as the United States, and you will change the exit points, for example, in Germany or Malaysia.
Drop of the connection speed, since on 1 server there are always more clients.
Recommendation to use an unreliable PPTP connection, because it is easily to set it up. It is supported by default by all operating systems.
No OpenVPN configs to manually configure the connection through a formal application OpenVPN with an open source.
We recommend using a cheap VPN service, if you just need to change your IP address to unlock services which are not available in your country (e.g., Facebook, Twitter, and Google Disk). It is only when you do not need anonymity. Most major VPN companies keep logs on their servers.
Review of TheSafety.US VPN service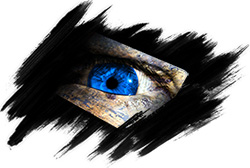 Our service has started to work since 2006. We have been providing expert VPN and Double VPN services and telling about Parallel VPN technology since that time.
Our company is an expert in security and anonymity on the Internet.
Starting from 2006, there has not been any negative feedback on our services. We have been protecting all our clients since that time.
We guarantee your total anonymity if you follow our recommendations.
Use a VPN from the experts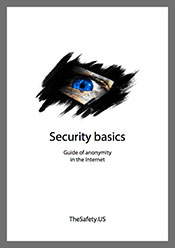 Buy VPN now and get an access to our closed knowledge base on anonymity and security on the Internet.
An access will be granted for the duration of paid VPN subscriptions. The base is constantly updated with new articles, instructions, and video tutorials.
Our knowledge base contains info on the following issues:
Frequently asked questions about VPN and connection diagrams
How to work with proxy?
What are dedicated servers and how to use them?
Is it safe to use the TOR network?
Details about browsers and virtual machines
Indirect security issues. What parameters can show your location?
How to know your real IP address, even when you use VPN?
Legal security issues, legal advice.
And the most important thing: a check-list and connection diagrams. The lists of required actions before you go online.
Start now!
We give you a discount on your first purchase of our VPN. After purchasing you will immediately receive both the link to our knowledge base and the access to anonymous VPN server without logging.
10% discount promo code on the VPN purchase.
Enter the promo code: GOODVPN
The code is valid for 3 days only. Do not miss a perfect opportunity to buy anonymous VPN with discount.
Sign up now and get access to anonymous VPN without logging.
Remained in doubt?
Try our VPN within 7 days.
If you do not like something, we will refund all the money!