Buy VPN access
To buy VPN access go to page with prices on VPN subscriptions.
Fill in all fields: Username, Password, Email and enter the verification code which protects our service from automatic registration of robots.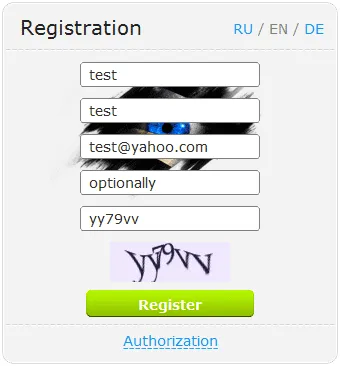 If the registration is successful, then you will see a message on the need to activate your account. For activation you should click on the link that was sent in a message to your Email. Then you can log in VPN panel and buy VPN subscription.
Enter your Username and Password to enter the personal cabinet.
After logging in the top menu, click on the "Balance". On the next page, select your preferred method of payment and replenish your account balance.
This page shows only an example - specify the possible ways of payment within the account.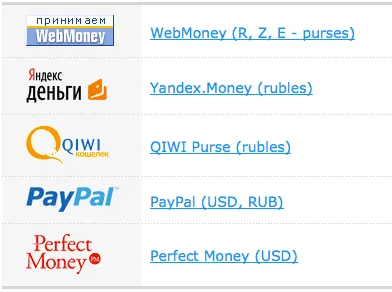 How to buy VPN server in personal cabinet
To buy VPN server please click on link "Buy" in the top menu. Choose a subscription, enter the required data and press "Buy". It's very simple and works in 1 click!
The form has interactive tips for each field. All intuitively simple and understandable!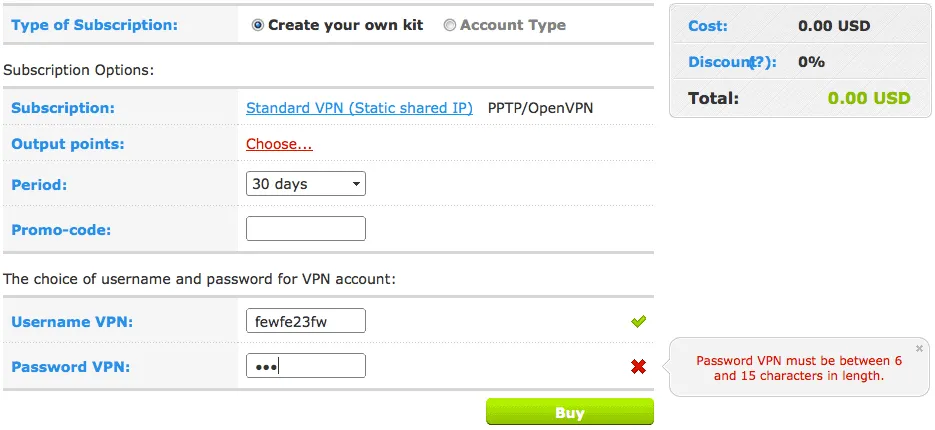 After successful buying you will be redirected immediately on the page "Subscriptions", where you can see all the information on your order
How to setup VPN connection
VPN connection works on all operating systems such as Windows, Mac OS, Linux, iOS, Android, Windows Phone. You can connect to the VPN server through OpenVPN or PPTP VPN connection. In the "Subscriptions" tab there are appropriate, depending on the available connection methods.
For details, see Settings VPN.