How to get anonymous free VPN
Using VPN technology, you can hide your IP address and encrypt all traffic between your computer and the VPN server. Your ISP will not know what websites you visited using an anonymous free VPN.

How to get free VPN - quick step
Why are so few free VPN services?
Only a few companies provide free VPN services. Usually free VPN services are closed after 1-2 years of work.
All VPN services bear costs, including free ones. Therefore, a free VPN can only be for clients, but not for service owners.
Basic Costs:
payment of servers (server rental on average costs from $80 per month)
purchase of dedicated IP addresses for issuance to customers (average price $ 2-5 per unit per month)
administration and maintenance of uninterrupted operation of VPN servers (payment of a system administrator about $50 per month for each server)
study of modern technologies of anonymity, consultations and settings of such solutions (payment of specialists up to $ 500)
technical support of the service (from $ 500 per month for each employee)
VPN services that provide anonymous services have such costs..
Of course, there are VPN services where the software was configured several years ago, as described in the standard manual. And the only competitive advantage is the price of $4 per month. If you need a high-quality anonymous VPN, we recommend reading our article How to find out if the VPN service keeps logs. You'll find out whether it's worth using a VPN service that logs.
How to get free VPN - quick step
The reasons why free VPN services exist
In our opinion, there are 3 reasons for the appearance of free VPN services.
1. Give something free to then sell paid services. Some VPN services have free VPN access with restrictions on traffic volume, closed mail ports. Then the company tries to sell paid services.
2. Earnings through advertising on the site. The website usually has a very low-quality design. Free access to VPN servers is provided. The site hosts advertising Google Adwords or advertising banners when clicked on which the owner of the service receives a reward. Such services live no more than 1 year, as the server costs are higher than the advertising revenues. We do not recommend using such a free VPN service because the quality of anonymity can be low. Your data can be stolen.
3. Active tracking of users on the Internet. VPN services can be created by government agencies to track users. Such companies are registered as private non-profit organizations to fight freedom of expression on the Internet. In this case, all traffic is analyzed by the special. Services, there are interrelations with your friends, a complete dossier is compiled. In this case, privacy secrets can be used to pressure you.
Pros and Cons of Free VPN
Pros:
Cons:
absence of anonymity. All transmitted data can be stolen. If you are not sure about the reliability of the service, it is better to refuse to use it.
limitation of access speed. Many customers generate large traffic and, as a consequence, a noticeable drop in speed. Therefore, the VPN service has to limit the maximum speed.
blocking of mail and other ports. A free VPN is often used to send spam, so mail ports are usually blocked. You can not send letters from the programs TheBat, Mail, Microsoft Outlook.
viewing obtrusive advertising. Advertising helps to recoup costs.
lack of technical support. If you have connection problems, then no one can help you.
How to get anonymous free VPN
We provide anonymous VPN services since 2006. Read review of VPN service to know about all advantages.
To get free VPN access for 3 days, follow these steps:
Register on our website
Write to the Ask your question, located in the lower right corner of this page, that you need a free VPN and be sure to enter your Email or username
A VPN account will be created for you. We provide this test access to our services.
We create a free VPN for 3 days. Usually after this, our customers renew the subscription for 1 month, thanks to our security technologies.
If you need a VPN for a long time, then you can renew the VPN subscription for free by participating in the Refer a friend program.
Refer a friend
Rules of participation in the program:
You need to buy any paid VPN subscription with a validity of 1 month and longer. Look prices for VPN subscriptions.
Tell your friends about our service using a special link.
Every friend who buys a VPN subscription (with a period of 1 month and longer) will receive 1 month free of charge on your link. Also your VPN subscription will be renewed for 1 month as a bonus for the attracted customer.

Find out the detailed terms of the program Refer a friend.
You are disappointed? Wait!!!
Do not close the page and get a FREE gift from us!
We give you a book that has already been read by more than 6322 people. You will find out what other ways exist to change your IP address on the Internet.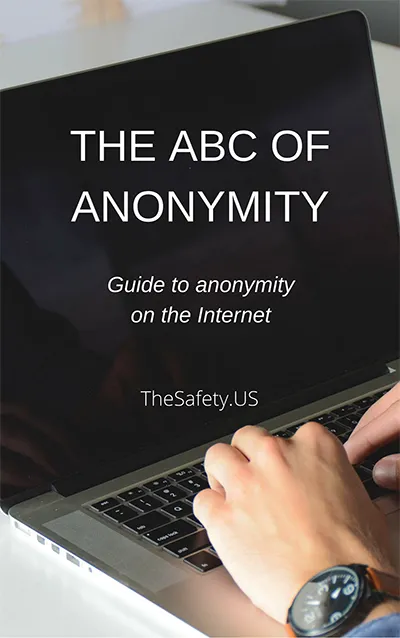 Also we will give you free access to the knowledge base on anonymity on the Internet.
Usual price $149. We give you this for FREE! Just enter your Email.
You can unsubscribe from the newsletter at any time.
If you do not see the form where to enter Email, then click here (javascript is necessary for showing webform).