How to set up OpenVPN connection for routers with AsusWRT based firmware
Attention! Factory firmware AsusWRT does not always have OpenVPN support. Connection via OpenVPN is available in alternative AsusWRT based firmware (Merlin, Padavan, XWRT).
In the Subscriptions download OpenVPN configuration files for Linux, unzip the archive to Desktop.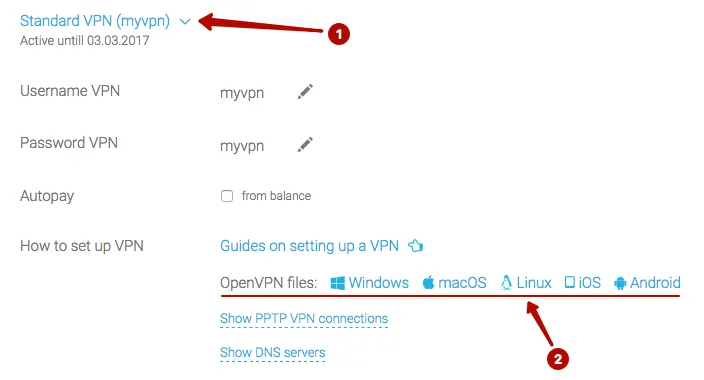 Open the admin panel of the router, go to the VPN section.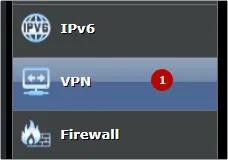 Go to the VPN Client tab, switch to OpenVPN.

Import OpenVPN configuration from the unpacked archive. Select a file and click Upload.

In the Basic Settings section:
Enter connection description;
Enable VPN start when connected to the Internet;
Enter Username VPN;
Enter Password VPN.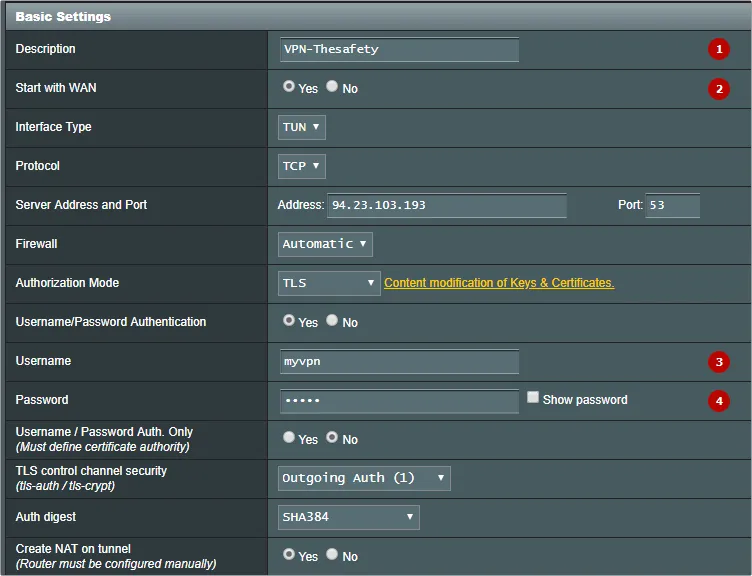 In the Advanced Settings section:
Switch Accept DNS Configuration option to Exclusive;
Switch the option Redirect Internet Traffic to All;
Click Apply.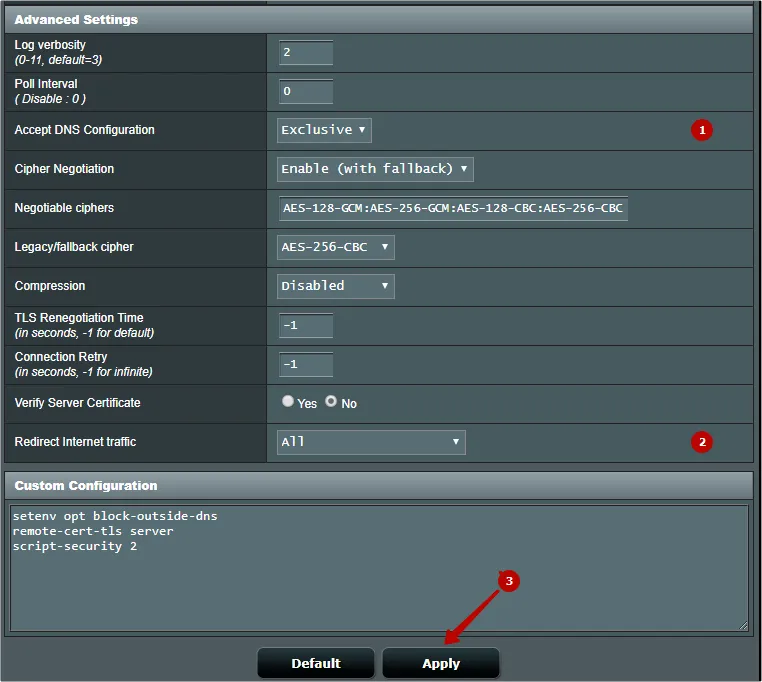 In the Client Control section switch on Service State.

Connection to the OpenVPN server established successfully!