Proxy Settings in Mozilla Firefox on Windows
To configure HTTP or Socks proxy in Mozilla Firefox browser on Windows, open the Settings section in the upper right corner.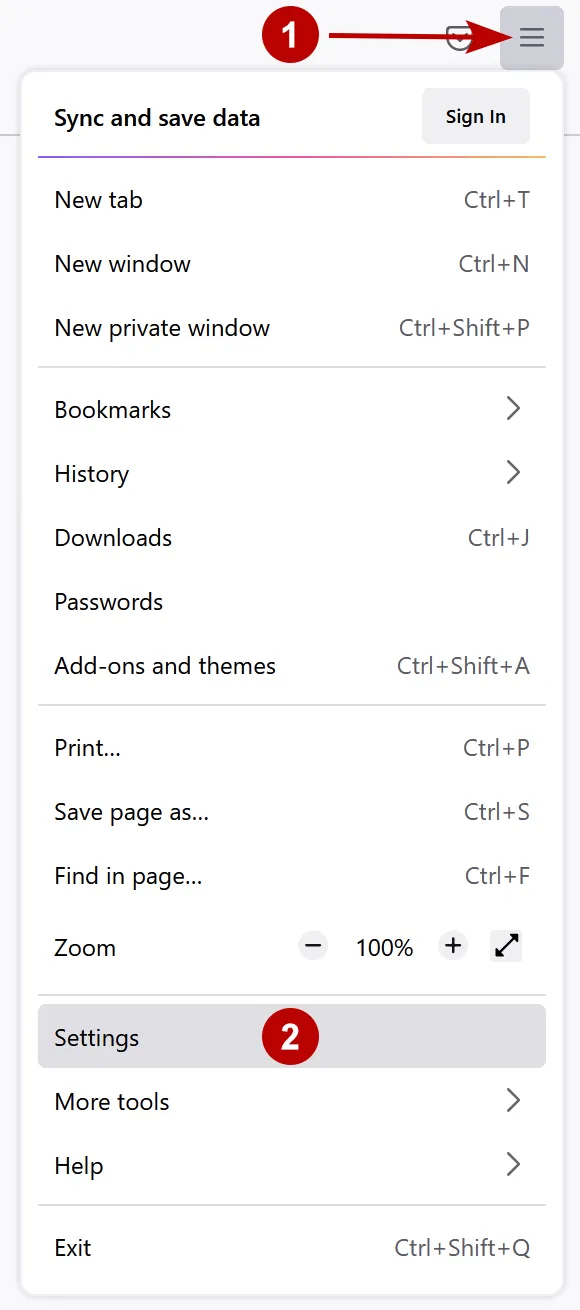 Scroll down and press the button.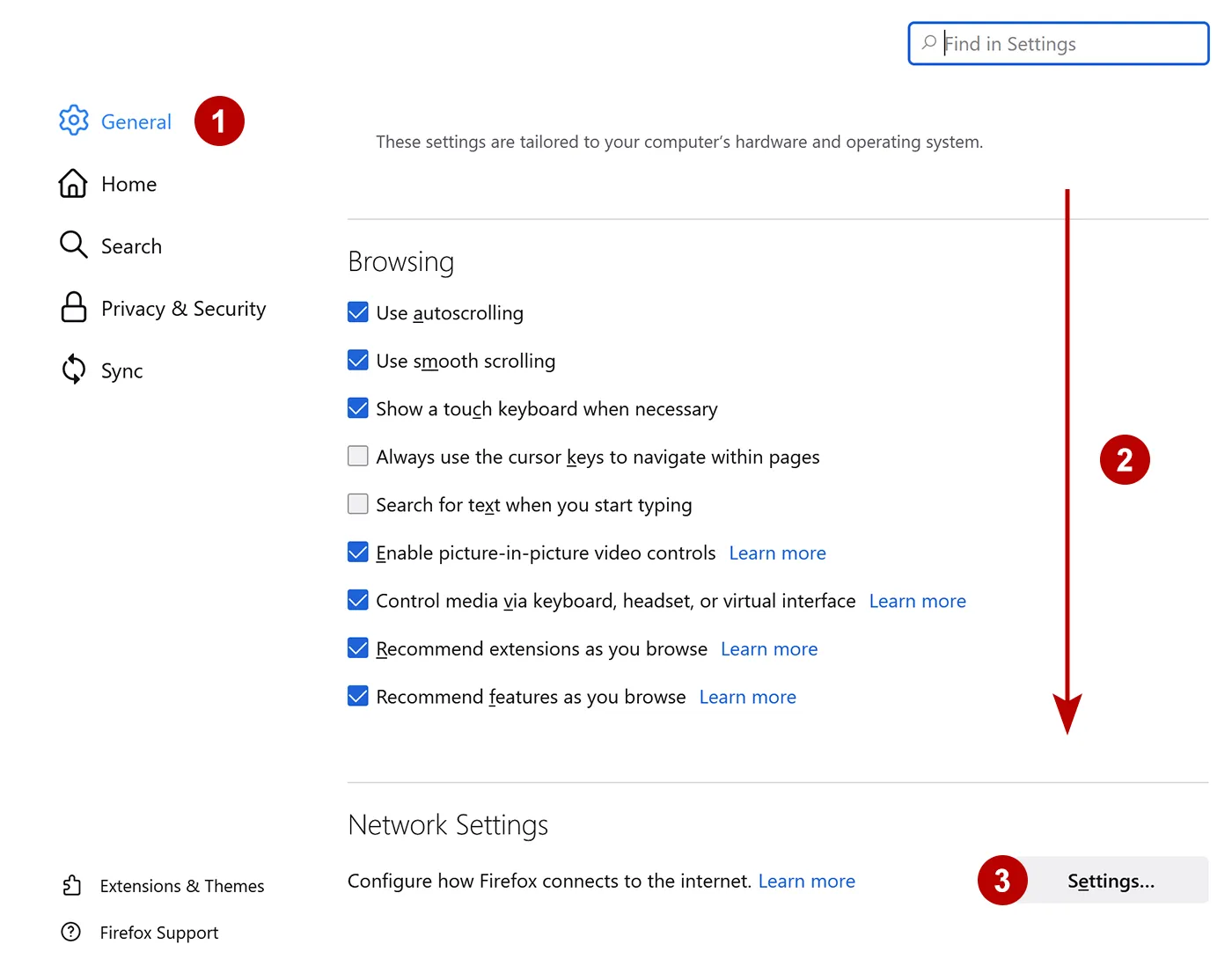 Configure proxy in Firefox browser on Windows.
Select Manual proxy configuration
For HTTP proxy: enter the IP address, connection port and check the box
For Socks proxy: enter the IP address, connection port and select the type of Socks protocol
Save password
Check the box
If necessary, enable the secure DNS feature and select a provider. In this case, when checking the IP address, the country of the DNS server may not coincide with the country of the IP address.
Save all settings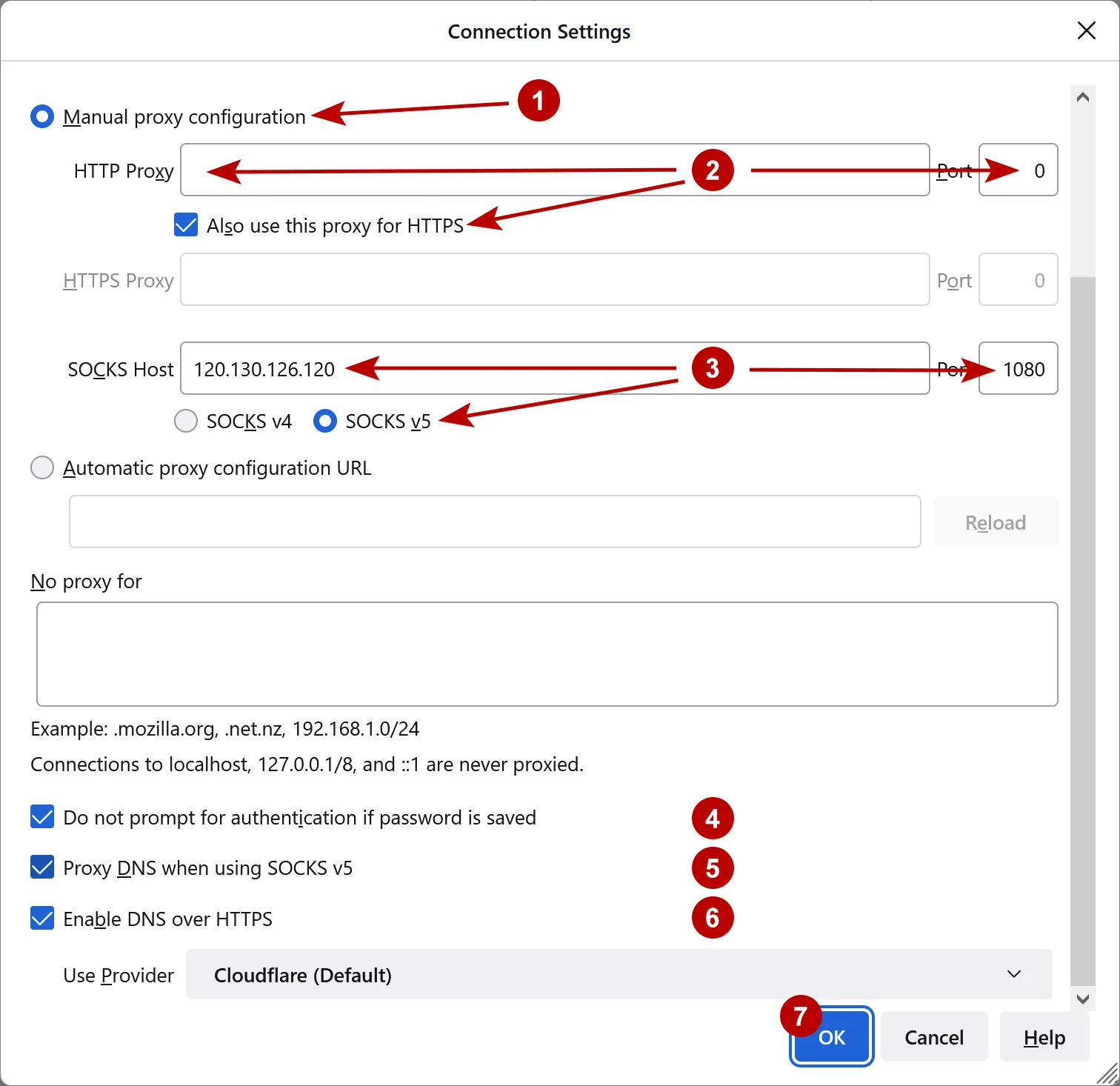 Proxy with login and password authorization
If an HTTP proxy with authorization is used, then a window with a login and password will appear as soon as you open any site on the Internet.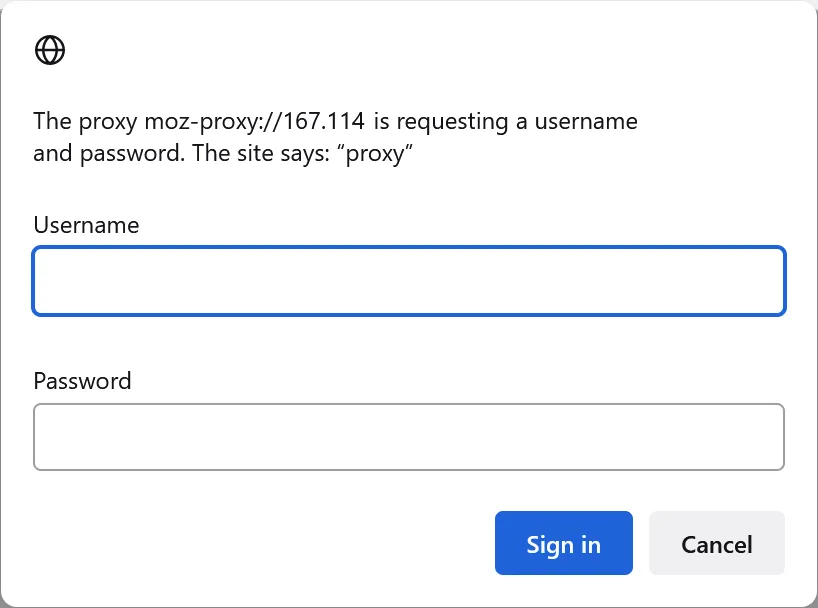 Browsers do not support Socks proxies with authorization. In such cases, it is necessary to use proxy programs. For example, Proxifier.
More about setting up Proxifier on Windows.