How to setup PPTP VPN for Android 4.x
How to set up PPTP VPN on Android 6
This manual describes how to setup PPTP VPN connection on your smartphone and tablet with Android 4.x or above.
Open "Settings" in main menu.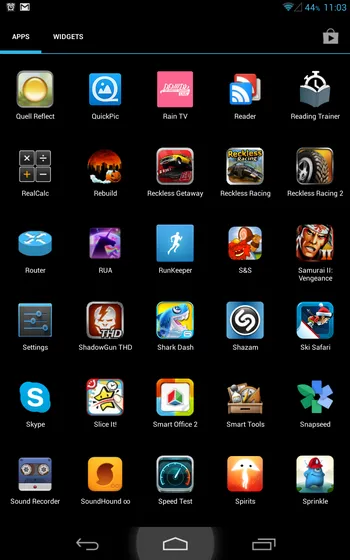 Click "More" under the "Data usage" and select the "VPN" option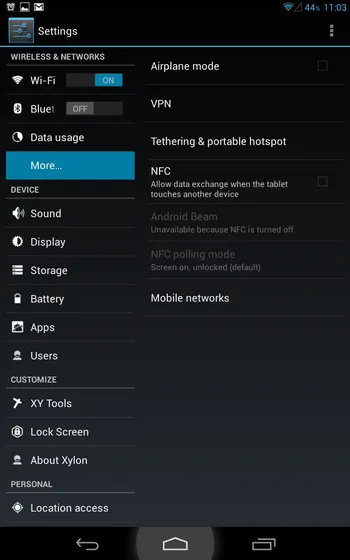 You will be prompted to enter PIN or password for your device. Please, be careful. If you forget this password, you will not be able to unlock your gadget.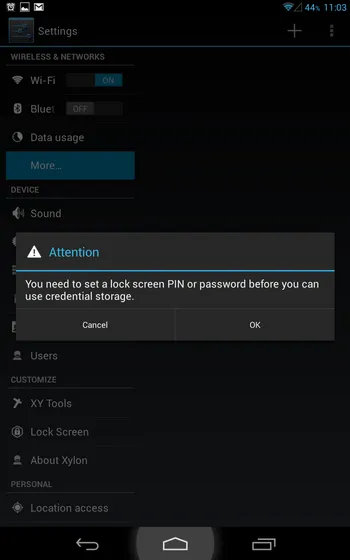 Next, click on "Add VPN Network" or just "Add" button in the right upper corner.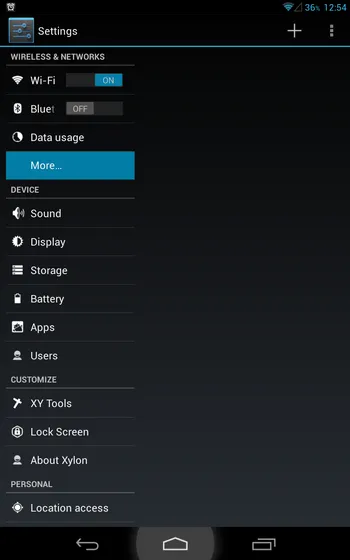 Enter any connection name, "VPN Android TheSafety US" for example. Connection type should be "VPN". Fill the "Server address" field with your server address. This address can be found in section "My account". Press "Save" button.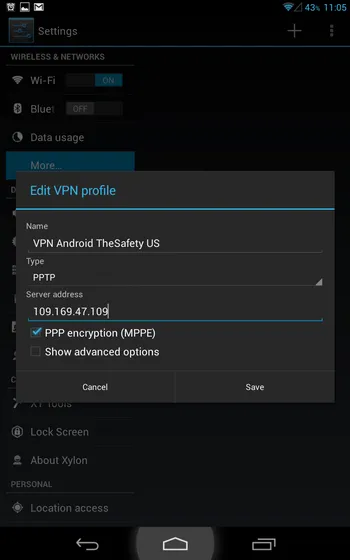 Your new PPTP VPN connection will be saved for now.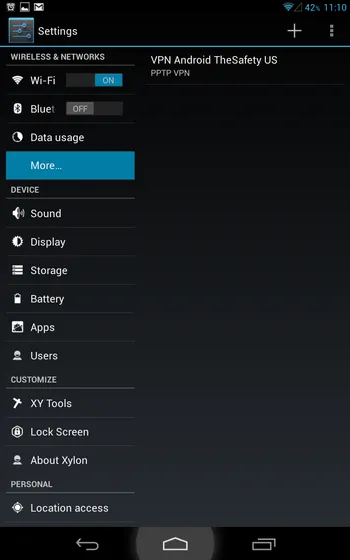 On the first connection attempt you will be asked to enter your "Username" and "Password" for this connection. This are not credentials from TheSafety site. You can look it on page "My account".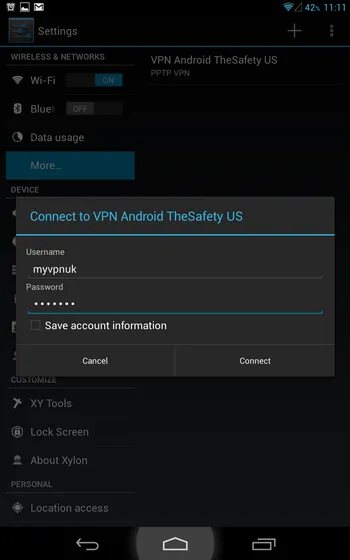 Your VPN connection is ready for now. You should be able to see a "key" icon in the notification bar.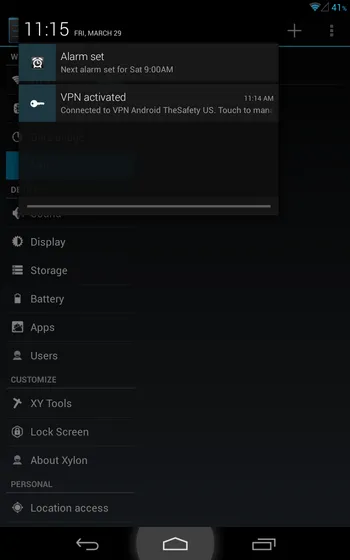 You can see connection status when you press on "key" icon in the notification bar.