How to set up PPTP VPN connection on macOS
This manual is suitable for PPTP VPN settings on the Mac OS X version 10.11 El Capitan and older.
PPTP VPN connection is not supported with version macOS 10.12 SIerra and newer. We recommend set up OpenVPN conection via Tunnelblick.
Go to System Preferences.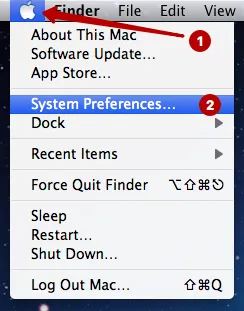 Open Network.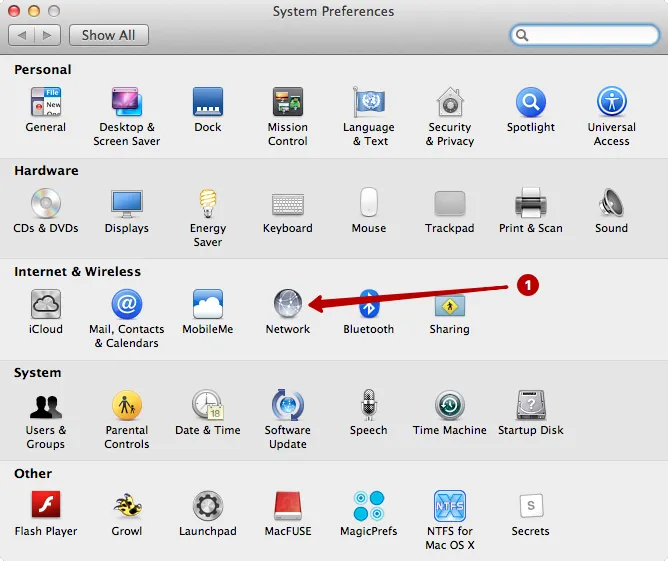 Make sure the lock is open. If the lock is closed, then click on it to enable changes.
Click Add.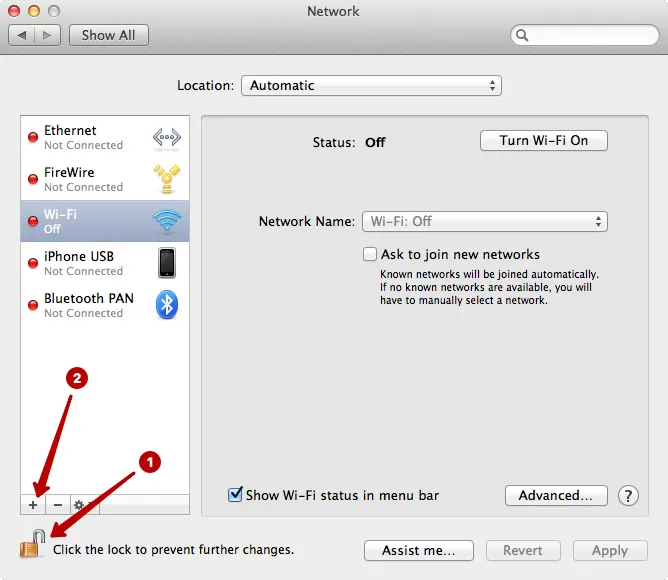 Choose:
VPN
PPTP. If PPTP is not listed, it means you are using macOS 10.12 Sierra or newer. In this case, we recommend set up OpenVPN connection via Tunnelblick
Any name for the connection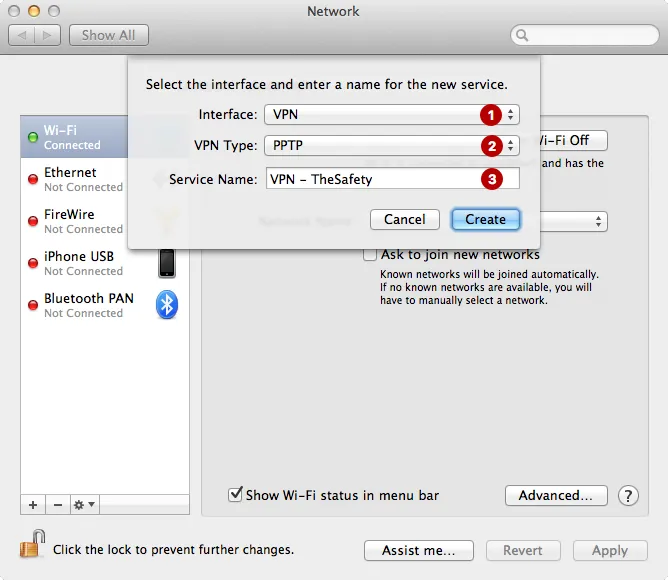 In the My Account section view the list of IP addresses PPTP VPN, Username and Password VPN.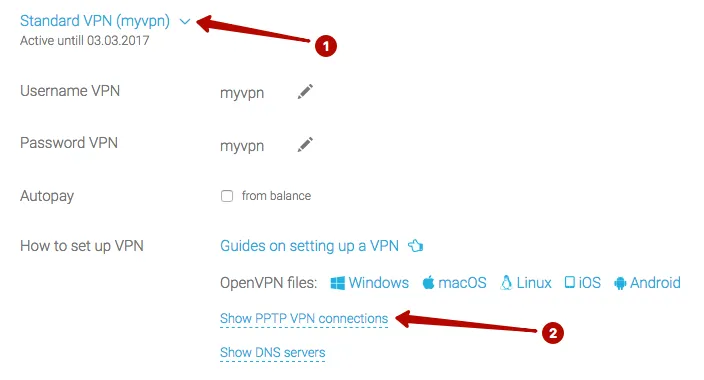 Enter:
IP address of PPTP VPN server
Username VPN
Encryption: Maximum 128 bit
Click Authentication Settings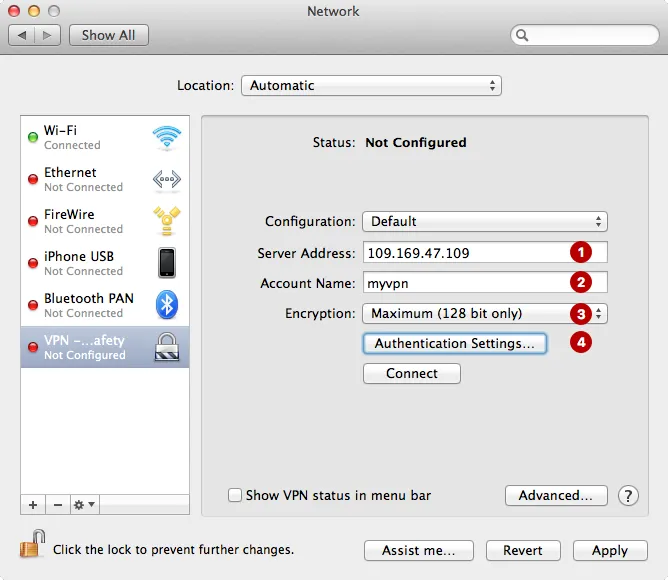 Enter Password VPN.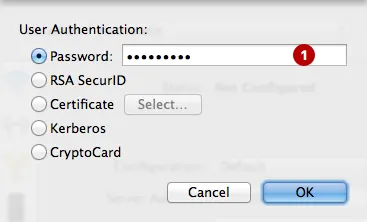 Click Advanced.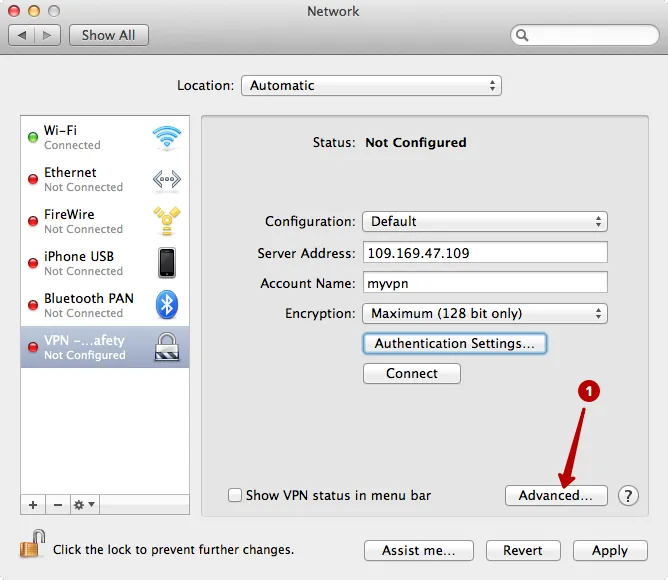 Mark Send all traffic over VPN connection.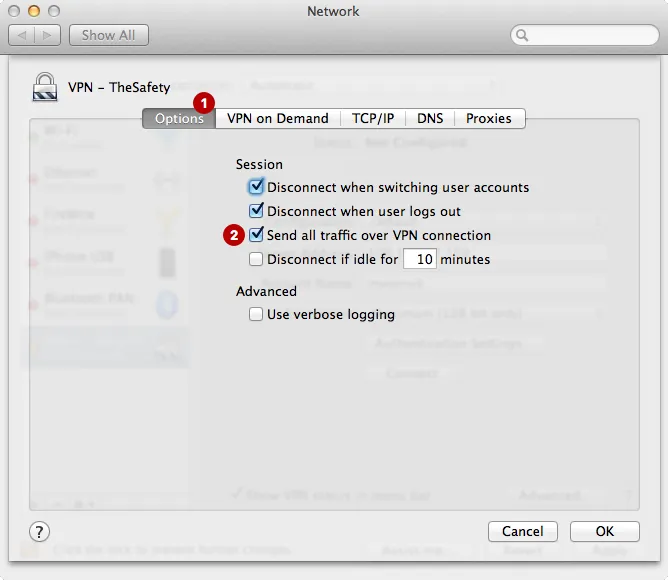 Click Connect.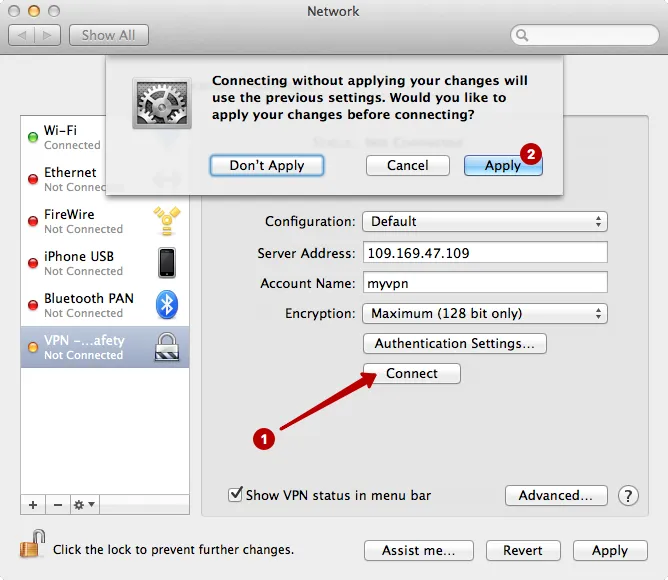 Connection to the PPTP VPN on macOS successfully established.
In the future, you can connect to the PPTP VPN server from the top menu.